Will you match a sample from my printer or a previously printed sample?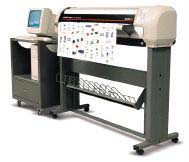 Desktop printers vary from manufacturer to manufacturer, and factors such as paper, calibration, and printer profiles will affect how your job will
look. We will make every effort to come close to what you provide, but we cannot guarantee a perfect match, unless a High-end proof (AGFA
SHERPA) is used. In particular, inkjet and laser prints are known to look substantially different from true offset lithography. Even from one
commercial printing to another, there can be differences in color results. At Advanced Color Graphics, part of the way we offer fast turnaround
and low pricing is by printing to a "pleasing color" standard, using standard ink densities. Therefore, there is no guarantee that your finished
piece will approximate your supplied printed sample.